Hey Guys!!!

I'm sooooo excited!!!! I have recently hit a few blog milestones!!
300 Followers and my
100th blog post!
So I was thinking, its about time for Some Kind Of Wonderful's 1st Giveaway!
I would like to introduce the AWESOME, the SWEET, the ever so talented Chrissy from
I am Chrissy from
Whimsical Poppysmic
! My family (hubby, daughter and pup) moved to the suburbs of Chicago 2,5 years ago from Germany for 3 years! Those 3 years are almost up and so, right now, we are trying to figure out whether to stay a bit longer or to move back to Germany by the end
I have always been very crafty and creative...I love knitting, I love felt and all things whimsical, I have a huge passion for embroidery and so I decided to open my own Etsy shop
Whimsical Poppysmic
last December! It is so much fun creating new things...I have so many ideas floating around in my head, I just don't have the time to make them all at the same time!
Come on over for a visit! I would love to have you! And, if you like tweeting just as much as I do, come tweet with me
here
!
Look what you have a chance to win!!!A SUPER SWEET, Lovely Thoughts notebook!
I LOVE IT!!!!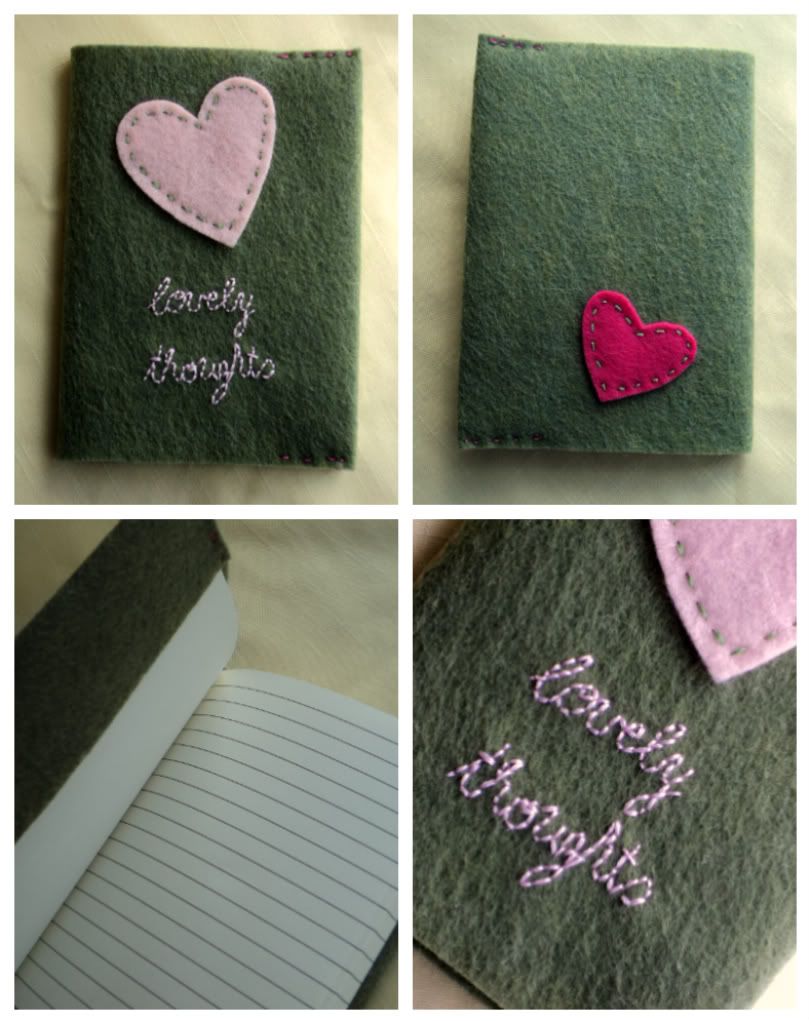 Here's how you can win!
*Follow My Blog*
*Follow me on Twitter*
*Follow Whimsical Poppysmic*
*Follow Chrissy On Twitter*
* Visit Chrissy Store and come back and tell me what you Love!!*
Extra credit!!!
*Click that little button in my left side bar to give me a vote on top mommy blogs!*
That's 6 possible ways to WIN!
Make Sure you leave one comment per entry!!
This Wonderful giveaway will be open until
Wednesday April 19th!
Good Luck!!