Sweet Michelle Over at a little bit of this & that, is hosting the coolest meet and greet !! Its the perfect way to meet new friends! Go link up, join in on the FUN!!!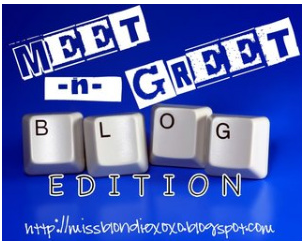 (I sooo borrowed this post from an older party, Im sooo lazy! so several of you have already read this post )
Hey Y'all! I'm Heather , small town southern girl ! Mom to the most adorable little boy in the world! Hes a 19 month old Crazy monkey boy! I'm a working mom who is dying to be a stay at home! I work at our Local Cancer Center as a medical assistant, basically I do what ever the Dr. asks of me! I love my Job. Its very rewarding and has given me so much insight on my own life!!! Dealing with cancer everyday you learn that the small stuff just doesn't matter! As much as I love my job, I love my son more, and am doing everything I can to be a stay at home some day!! Did you read My warning up top?? Yeap I cant spell My grammar is awful and I use the exclamation point way tooooooo much, but I love what the blogging world had given me!!!!!!!!
This is Jon my knight in shining armor. He along Landon are my world. He does everything in his power to make us happy. He is a beautiful person inside and out. I don't know where Id be or who Id be without him! there are days were I feel as if I don't deserve him! But I thank God everyday !!!
This is Landon My crazy monkey boy! My life changed the moment he was born, and now I cant Imagine my life without him! Although he wears me out from constant monkey shenanigans, he never leaves us with a dull moment weather it be laughing or crying! He has Jon and I wrapped around his finger!
My Blog is about my life as a working mom, trying my best to remain positive in all situation's, although not always easy!! I have my fair share of bad days and post about them often!!!!! there is a whole lota love and smiles here!!! I hope you stick around for awhile, Id love to get know you!!!
Learn More about me!!